LITTLE MAN PRODUCTIONS celebrates real-life journeys through artistic stage and screen works that explore the intricacies of human nature. With original productions that explore dramatic situations with vivid, compelling honesty, we aim to present insightful performances that fully engage our audiences, evoke emotion, and inspire thought-provoking discussions long after the last powerful moment. With each production we promise to take great care as we honestly explore the complicated nature of the human experience and present not just scenes or performances, but LIFE-lived boldly and truthfully for the audience to witness.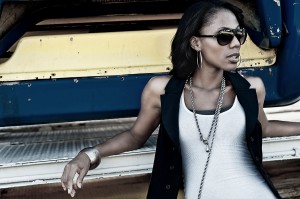 Detra Hicks got her BFA degree in Acting from Florida State University and a J.D. from Emory University School of Law.  Prior to attending Law School, she worked with actors, writers and producers to develop a three dimensional understanding of the film industry. While attending Emory, Detra continued working with artists, aiding them with various intellectual property needs. Detra  has worked for prominent Hollywood producers helping to guide several independent movies through pre and post production. Detra's focus in the arts has provided her with the opportunity to co-found Little Man Productions, LLC, a production company that develops and produces new plays and films that are relevant and compelling.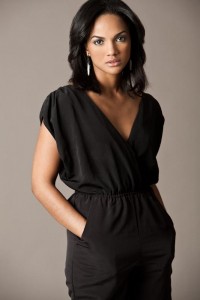 Mekia Cox's life has always been immersed in the arts. Born in St. Croix, she began her performing career dancing all around the island until she moved to Orlando, FL at age 7. It was there that she was cast in her first professional role as a dancer at Walt Disney World's Magic Kingdom. The next 10 years of her life were spent honing her craft while gaining experience on the set of various Nickelodeon TV show's. Upon graduating from Dr. Phillips performing arts high school she went on to attend Florida State University where she earned a Bachelor of Music degree in Music Theater. From there she toured the nation for 2 years in the musicals "Fame" and "Smokey Joe's Cafe." Mekia then set her sights on Hollywood where she was cast in show's like "One Tree Hill", "CSI:NY", "Half & Half" & "Bones." In 2009, Mekia experienced one of the biggest moments of her career when she was afforded the opportunity to work along side the Legendary King of Pop, Michael Jackson, as one of his Lead dancers in the tour turned movie "This Is It". Not too long after, she earned the recurring role of Sasha on the CW's 90210. From there she went on to work with well known director JJ Abrams and producer Josh Reims, as a series regular on the NBC series "Undercovers". Over the years Mekia has gained insight into the entertainment industry and is now happy to share her experience with others through directing and producing new original art with the Little Man Productions team.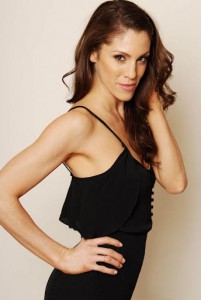 Melissa Emrico, originally from the Washington DC area, started training in classical ballet at the tender age of 12.  Just after 6 months of ballet, she was then accepted into the illustrious Dance Theatre of Harlem's residency program.  After several months of studying with Dance Theatre of Harlem, she was quickly accepted into The Washington Ballet on a full scholarship. She continued her training with both companies for three more years then made the decision to transition into musical theatre. One of her first and favorite roles was "Cassandra", a mysterious, elegant feline in the national tour of Cats.  The national and international tour of "FAME: The Musical" also allowed Melissa the opportunity to travel and perform all over the world. "Dina", her moniker given to her by the controversial phenom, Lady Gaga, has ventured into commercial dance, feature film, and world tours. She has gone on tour with Lady Gaga and was a featured dancer in her video for "Marry The Night," as well as touring the world with A.R. Rahman, a multi-Grammy award winner and film composer who penned "Jai Ho". Other performances she is proud of are television shows such as "So You Think You Can Dance", "Dancing With the Stars", and feature films like "Gnomeo and Juliet" and "Step Up".